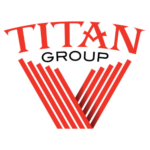 Are you looking for a way into the Mining Industry as a Mobile Plant Mechanic?
Titan Technicians are an established and locally owned company with extensive experience in the mining industry.
We deliver quality services and supply labour through highly skilled employees to support a number of established clients across the Hunter Valley Mining Region.
About the Role
Titan Technicians are seeking trade qualified Mechanics wanting to upskill to Mobile Plant Mechanics for ongoing commitments to coal operations in the Hunter Valley Region.
Successful applicants will have:
3 years post-trade experience as a mechanic preferably on Heavy or Plant Equipment.
You will hold a Certificate of Proficiency in a Mechanical Trade (Engineering – Mechanical included)
Ability to provide evidence of any post-trade experience for RPL Components.
Ability to complete the required theory-based learning to complete your Trade Upgrade through our Registered Training Organisation.
Typical Duties Include:
Scheduled maintenance to heavy machinery (Excavators, Dump Trucks, Bulldozers etc.)
Field maintenance to heavy machinery (Excavators, Dump Trucks, Bulldozers etc.)
Urgent breakdowns
Engine rebuilds, component repairs, minor and major maintenance
Maintain a safe work practice
Position Requirements
Australian Driver's Licence
Certificate of Proficiency in a Mechanical Trade
Extensive Open Cut Maintenance Experience on Plant Equipment
Right to Work in Australia
Working at Heights Certificate – Desirable
MDG25 Certificate – Desirable
Current Order 43 Medical – Desirable
Glencore Generic Induction – Desirable
If you don't have any of the desirable skills, Titan Technicians will provide you with suitable training for the Job.
Benefits of joining the Titan Team
We will pay for the cost of upgrading your trade to a Certificate of Proficiency in Mobile Plant Technology and support you through the whole process from day one.
Flexible Rosters
Above award wages
Overtime Rate $70p/h
Super paid on all hours worked
Long Service leave paid at all hours worked
Supportive management team
Training & Inductions costs paid for
6 weeks annual leave (conditions apply)