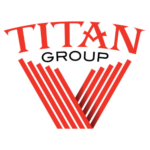 Trade Assistant Positions Available | Singleton NSW
We have long-term roles available and enough work to fulfill up 60 hours per week across various mine sites.
We give you the ability to earn over $2000 per week (when working 5 x 12s). Any rostered shutdown shifts you can make even more!
Rates:
$35 p/h Casual
$30 p/h Permanent
Note: Get paid for all crib breaks. You work 12 hours, you get paid 12 hours!
Shutdown Shifts are at the Rate $40.60 p.h
Requirements
You will be required to already have At least one of the following:
Current Order 43 Medical
Glencore Generic Induction or Yancoal Induction
Highly Desirable Skills
Valid Inductions at any Hunter Valley Open Cut Sites
Working at Heights
MDG25
First Aid
Forklift
Confined Space
You must:
Have a can do attitude
Have a strong commitment to WH&S
Be committed to working a minimum 4 days per week
Have an ability to work within a team environment
Mechanical aptitude
Pre-employment medicals and Drug and Alcohol testing will be required.
Join a team that offers a family culture