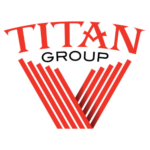 We are seeking experienced Plant Mechanics, HD Fitters, And Mechanics with Extensive Mobile Plant Experience to join our growing team for various roles across the Hunter Valley mining region.
Immediate start is available for candidates who hold all Mandatory Criteria.
What we can offer you:
Above award wages & Attractive overtime rates
Super paid on all hours worked
Long service leave paid on all hours worked to Coal LSL (Black Coal Award)
Supportive management team and excellent workplace culture
Desirable skills training and onboarding costs are covered by us
Ongoing work – Permanent and Casual Options
Flexible rosters – We can customise a roster to suit you
Crew positions available
5 weeks annual leave (6 weeks on if on roster)
Company car or vehicle allowance provided – Subject to vehicle policy.
We offer work/life balance with flexible roster options and Crew Positions (lifestyle, 4 panel, 2 panel, part time, weekend, nightshift).
*Muswellbrook Based Roles | Permanent $61 p/h | Subbies $95 p/h*
To be eligible: Plant Mechanics/Fitters must have
Cert III in Mobile Plant Technology – NSW Certificate of Proficiency.
Applicants who hold a COP in another Mechanical Trade with proven Extensive Mobile Plant Experience will also be considered.
Australian Driver's Licence
Open Cut Maintenance Experience – A Must
Glencore Generic Induction (desirable for an immediate start)
Right to Work in Australia
Titan Offers Mobile Plant Upskill Roles for the right candidates who currently hold mechanical trades and experience. Please head to our website or contact us for more information on eligibility criteria.
Flexible Subcontractor Opportunities are also available.
Titan Technicians are Supporters of Veterans' Employment and can provide Mechanical Upskill opportunities for suitable applicants. We highly encourage qualified mechanics with defence backgrounds to apply.
Want to work in singleton? You can still apply! Please reference that you are interested in a singleton-based site.
Employee Rates: $52-$65 p/h – includes vehicle & fuel card for most sites.
OT: $70 p/h
Subcontractor Rates: $83 – $95 p/h
Desirable skills training and/or certificates will be provided by Titan Technicians for the right candidate prior to role commencement if not currently held.
Please apply via the "apply now" button or via email at [email protected]