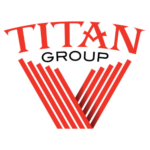 Trade Assistant Positions Available | Hunter Valley NSW
You will be required to work on our Various Shutdowns continuing throughout 2022/2023.
12 hour shiftwork up to 60 hours per week.
Requirements
You will be required to already have At least one of the following:
Current Order 43 Medical
Glencore Generic Induction or Yancoal Induction
Current Ravensowrth Induction
Highly Desirable Skills
Valid Inductions at any other Hunter Valley Open Cut Sites
Working at Heights
MDG25
First Aid
Forklift
Confined Space
You must:
Have a can do attitude
Have a strong commitment to WH&S
Be committed to working a minimum 5 days per week shiftwork (day/night/weekdays/weekends)
Have an ability to work within a team environment
Mechanical aptitude
Remuneration
Shutdown shifts are paid with a penalty rate on top of your base rate.
Base Rate: $35 p/h
Shutdown Allowance: $5.60 p/h
Total Hourly Shutdown Rate: $40.60 p/h
Please note: If you would like to work between shutdowns this is paid at the Base Rate of $35.00 only. if you would like more information on the remuneration please contact [email protected]
Pre-employment medicals and Drug and Alcohol testing will be required.
Join a team that offers a family culture
Only successful applicants will be notified. By applying for this role you opt-in to receive future job availabilities, please contact us if you do not want to be included.